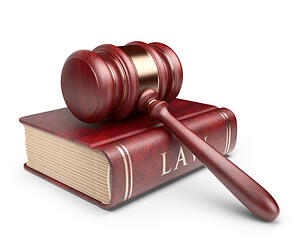 Valuation Review recently reported that a group of appraisal trade organizations have sent a letter to the IRS and the U.S. Treasury citing concerns about a change that was made to the Internal Revenue Manual, which affects the way the IRS reviews appraisals prior to imposing a civil money penalty for valuation misstatements under section 6695A of the Internal Revenue Code.
The American Society of Appraisers (ASA), who signed the letter, also issued a press release about this subject, stating that the change reduces the number of individuals who are involved in the decision to impose a penalty – which the organization believes could result in penalties being imposed without the appraisal being properly reviewed by a person with valuation training and/or expertise.
The letter also highlights several additional concerns amongst the appraisal trade organizations, who feel this change could lead to more risks for appraisers.
In particular, they believe that reducing the number of people involved in the process could lead to an increase in the number of non-meritorious cases being brought against appraisers. They also feel that the cost of defending themselves against a 6695A penalty could place appraisers in a difficult financial situation (or prevent them from performing tax-related appraisal work), and fear this new process will lead to factors outside of the appraisal in having more of an influence on the imposition of penalties.
Within their letter, the organizations did stress that their intent is not to simply critique the new review process, but to encourage a collaborative effort between the IRS, Treasury, and the valuation profession to make changes that address the needs of all parties involved.
To see the letter in its entirety, click here.
Sources:
American Society of Appraisers (ASA) – appraisers.org
Valuation Review – valuationreview.com