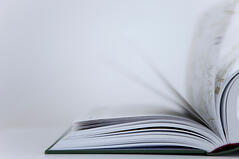 The Appraisal Institute recently published its 2nd edition of Scope of Work, which is designed to assist appraisers in objectively and impartially performing an evolving variety of services.
According to the institute's press release, identifying the scope of work is the key to any appraisal assignment, and its latest edition of Scope of Work provides discussions and scenarios that address the numerous challenges that can arise.
"The concept of scope of work gives appraisers options and the ability to apply their skills in a broad variety of situations," said the Appraisal Institute on its website. "These varied opportunities raise questions and can pose problems for practitioners, which this new edition of Scope of Work addresses."
The latest edition of Scope of Work, which was written by Stephanie Coleman, provides illustrations and examples to help demonstrate ways in which appraisers can apply the scope of work concept. In addition, report templates are also included to help them communicate value conclusions effectively within their appraisal reports.
"With this essential guide, practitioners will be able to customize their work products and provide their clients with valuation services that meet their needs," said the Appraisal Institute in their press release.
Even though there are additional sets of valuation standards in use throughout the world, Scope of Work specifically examines the requirements of the Appraisal Institute's Standards of Valuation Practice, the Uniform Standards of Professional Appraisal Practice (USPAP), and the International Valuation Standards.
Scope of Work is available for $45.00 ($35 for Appraisal Institute members), and can be purchased via the Appraisal Institute's website.
Source:
Appraisal Institute – appraisalinstitute.org