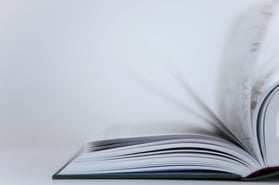 The Appraisal Institute announced that it has released a new book called, "Subdivision Valuation, Second Edition", which provides a comprehensive overview of the methodology that's used in valuing existing and proposed single-unit residential subdivisions.
Market and neighborhood analysis, highest and best use, profit and timeline concepts, land value, yield, line-item profit, and discounting procedures are described in detail within the new book – which also presents new case studies to illustrate lot presales, mortgage financing, bulk sale forecasts, and the time-zero profit dilemma.
The book further addresses developer risk reduction strategies, lot sales to potential homeowners, proposed construction performance bonds, and super pad sites. In addition, areas of weakness in subdivision appraisal reports are examined to help provide guidance on how to avoid common valuation errors.
"Subdivision Valuation, Second Edition" provides essential information about a complex topic and will be useful to commercial appraisers that are looking to expand or refine their skill-sets in subdivision analysis and valuation.
For more information, or to order a copy, check out the Appraisal Institute's website.
Sources:
Appraisal Institute – appraisalinstitute.org
Valuation Review – valuationreview.com