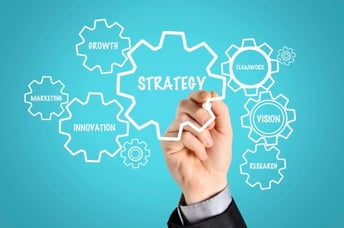 The Appraisal Institute recently issued a press release that announced its three-year strategic plan to address both challenges and opportunities facing the organization and the real estate valuation profession as a whole. The Institute's plan outlines its core values and objectives through June 2019, and was approved by the Board of Directors back in early May.
"Implementing this strategic plan will help the Appraisal Institute maintain its leadership role in the real estate valuation profession," said Scott Robinson, Appraisal Institute President. "The plan provides a path to continued success for the Appraisal Institute and its professionals."
The new plan includes five core values that will govern the Institute's continued growth and development. As outlined in the press release, these core values include:
Distinctiveness – Elevate the Appraisal Institute and its members within the valuation profession by virtue of designations, education, and body of knowledge.
Innovation – Continue to be thought leaders by promoting innovation and addressing current developments within the valuation profession via education, information resources, benefits, and setting standards for the profession.
Professional Responsibility – Encourage and support the highest level of ethical and professional behavior of all Appraisal Institute professionals.
Advocacy – Represent the interest of the appraisal industry and work toward the advancement of Appraisal Institute professionals within it.
Leadership – Advance the interest of Appraisal Institute professionals, the real estate valuation profession, and the public with integrity and excellence.
The strategic plan also includes four objectives, each with their own unique goals. As outlined in the press release, these objectives include:
Operate in ways that valuation professionals recognize as important and that encourage their ongoing affiliation with the Appraisal Institute.

Continue as the recognized leader of the real property valuation profession, including credentialing, ethics and standards, advocacy, the development and delivery of education, and the timely creation of quality programs and publications.

Operate efficiently to ensure the Appraisal Institute's financial stability.

Advance the Appraisal Institute as the leading international source of real property valuation knowledge.
Sources:
Appraisal Institute – appraisalinstitute.org
Valuation Review – valuationreview.com