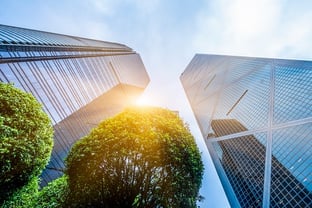 The Appraisal Institute recently announced that it has published a new book titled, "The Valuation of Green Commercial Real Estate", which explains how valuation professionals can incorporate the effect of green buildings into current appraisal methodology.
According to the Institute's press release, the new book provides an in-depth understanding of green terminology and concepts that can help appraisers better identify and value the green property features that are now found in new construction and commercial building renovations.
It also further examines green building rating systems, and touches upon the advanced building design and operating characteristics that make a commercial building energy-efficient and sustainable. In addition, the book talks about the effects of these innovations on the valuation process, and highlights government regulations, financing, and tax incentives that are applicable to green buildings.
"This new book is a valuable resource for those who want to keep up and stay ahead of the newest ideas and trends in commercial real estate," said Jim Amorin, Appraisal Institute President.
"The Valuation of Green Commercial Real Estate" is a viable option for not only practicing appraisers, but commercial lenders, investors, developers, brokers, and green building professionals.
For more information, or to order the Appraisal Institute's new book, check out their website.
Source:
Appraisal Institute – appraisalinstitute.org