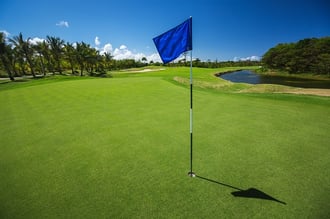 The Appraisal Institute recently issued a new book by Laurence A. Hirsh titled, "Golf Property Analysis and Valuation: A Modern Approach", which provides the most current information available on the economics and valuation of golf courses to help appraisers update their understanding of these complex properties.
The book finds that more and more appraisers are beginning to value golf course properties, and are bringing new and sophisticated methodologies to the market and appraisal practice as a result. According to the Appraisal Institute's press release, the new book examines what makes golf course properties unique, and discusses the following:
Different market segments for golf course properties

Types, styles, and layouts of golf courses

Other design considerations

Various ownership and management structures

Different methods of valuing golf course properties

Common problems encountered by appraisers
The new book will be useful to appraisers, attorneys, lenders, tax assessors, golf course developers and managers, market participants, and other real estate and golf professionals.
For more information, or to purchase a copy of "Golf Property Analysis and Valuation: A Modern Approach", visit the Appraisal Institute's website.
Sources:
Appraisal Institute – appraisalinstitute.org
Valuation Review – valuationreview.com