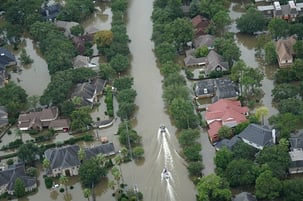 The Appraisal Institute recently issued a press release to advise appraisers that are servicing the areas affected by hurricanes Harvey, Irma, and Maria that the exemption from appraisal requirements does not itself reduce collateral risks.
The institute noted that appraisal expertise is still essential to evaluating risk, especially since collateral risks have most certainly increased due to the likelihood of environmental damage, dislocation, and material changes in market conditions in the affected areas.
According to the press release, banks and their regulators want to avoid being in a position of declining loan applications, a forced margin call, or failing to help with the economic recovery due to statutory appraisal obligations. That said, their collateral risks are real and potentially even greater than before the hurricanes struck.
The Appraisal Institute feels that the demand for appraisals and valuation services should increase, and the assignments will likely be complex and require the services of experienced professionals. Appraisers will continue to be the first line of defense for banks, because it's a good business practice to understand collateral risks following a major disaster.
To recap, four federal financial institutions have temporarily eased appraisal requirements for real estate-related financial transactions in areas declared to be a major disaster. This includes parts of Florida, Georgia, Puerto Rico, Texas, and the US Virgin Islands.
Lenders will not be required to obtain appraisals for affected transactions if the properties involved are in a major disaster area, if there are binding commitments to fund transactions within 36 months of the date the area was declared a major disaster, and/or if the value of the real properties supports the lender's decision to enter into the transactions.
These exemptions will last for the next 3 years.
Sources:
Appraisal Institute – appraisalinstitute.org
Valuation Review – valuationreview.com
Federal Reserve – federalreserve.gov