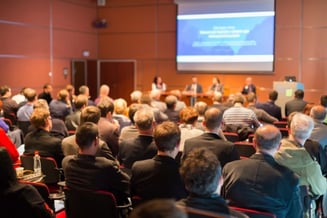 In a recent press release, the Appraisal Institute announced that it is now offering a new course to help appraisers work through all 7 steps of the appraisal review process.
This course—known as "Review Case Studies – Residential"—includes a simulated, real-to-life assignment, and applies the review process learned in the "Review Theory – Residential" course by walking through a case study that focuses on a two-stage review assignment.
According to their press release, the Appraisal Institute created this review designation program in response to the important role that appraisal review plays in risk management and mitigation.
After completing the course, attendees should be able to:
Apply the steps of the review process to a two-stage residential appraisal report review assignment.

Evaluate and analyze key sections of the Uniform Residential Appraisal Report through an in-depth case study and work-life review applications.

Effectively develop and communicate opinions of completeness, accuracy, adequacy, relevance, reasonableness, appropriateness, credibility, and reasons for disagreement.

Evaluate appraisal errors to distinguish whether they are trivial or material from a review prospective.
"This course provides an excellent opportunity for appraisers, reviewers, and other real estate professionals to gain hands-on knowledge that can be applied in day-to-day appraisal review situations," said Scott Robinson, President of the Appraisal Institute. "The Appraisal Institute is proud to offer this latest addition to its review designation education line-up."
For more information on this new course, or to register for an available session, click here.
Sources:
Appraisal Institute – appraisalinstitute.org
Valuation Review – valuationreview.com