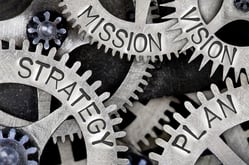 The Appraisal Institute recently announced that one if it's goals for 2020 is to expand its leadership of the valuation profession and enhance its reputation among stakeholders.
According to its press release, the Appraisal Institute will focus on this in three primary ways:
Continuing to be highly effective in its advocacy on behalf of all appraisers.
Seeking to increase diversity and inclusion in the organization and throughout the valuation profession.
Expanding its world-renowned body of knowledge.
In particular, the Appraisal Institute noted that it supports the establishment of a national portal for appraiser licensing, which it feels would help streamline time and expense for appraisers without violating state's rights. The organization is also partnering with Fannie Mae in their Appraiser Diversity Pipeline Initiative to help promote diversity and inclusion within the industry.
In addition, the Appraisal Institute will continue publishing textbooks that include new education topics and other guidance that's important to appraisers – such as the 15th edition of "The Appraisal of Real Estate".
For more information, check out the Institute's press release.
Source:
Appraisal Institute – appraisalinstitute.org