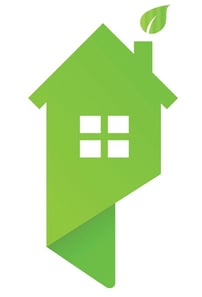 The Appraisal Institute recently issued a new guide on how to complete and use the organization's 820.05 version of the Residential Green and Energy Efficient Addendum.
According to the Institute's press release, this new guide is designed to help appraisers, real estate agents, energy and green raters, lenders, builders, the secondary mortgage market, and sustainability organizations better understand how each section of the addendum is mapped to the Real Estate Standards Organization and MISMO to allow data to be transferred to the MLS and secondary mortgage market portal.
The guide (also known as "A Guide to the Residential Green and Energy Efficient Addendum") should be used along with a detailed instructions document and the actual 820.05 addendum – which is available in PDF format for no charge on the Appraisal Institute's website.
The Institute also mentioned that those completing this addendum should be the builder, energy or green rater, architect, solar installer, or combination of these professionals. Appraisers can also complete the addendum if they have the necessary documentation and adequate knowledge of the project.
To see the new guide in its entirety, click here.
Source:
Appraisal Institute – appraisalinstitute.org