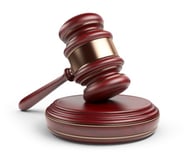 Last month, the House Education and Workforce Committees officially approved a piece of legislation known as H.R. 4293, which provides an alternative to the U.S. Department of Labor's proposed rule to amend the definition of fiduciary under the Employment Retirement Income Security Act.
According to Valuation Review, the Appraisal Institute has voiced concerns over the proposed rule, because the organization feels that the new definition confuses the role of appraisals in buying and selling decisions. The Institute also feels that the definition fails to note a distinction between appraisals prepared for investment managers and services referred to as "fairness opinions" – which are two completely different items.
Introduced by Representative Roe (R-TN), H.R. 4293 exempts valuations from the definition of "investment advice" when the information simply contains valuation information. The new piece of legislation will require an affirmative vote by Congress before any final rule by the U.S. Department of Labor can take effect.
H.R. 4293 will now move to the House floor for a full vote, and the U.S. Department of Labor is expected to release a final rule later this spring.
Sources:
Valuation Review – valuationreview.com
Appraisal Institute – appraisalinstitute.org
Congress.Gov – congress.gov