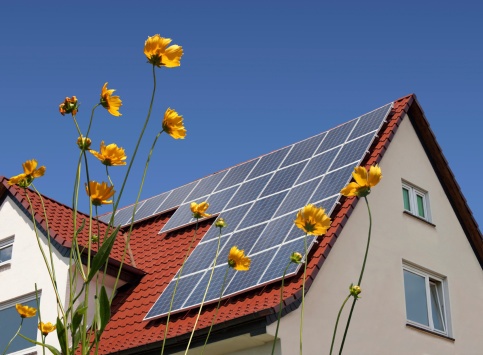 The Appraisal Institute and Building Codes Assistance Project recently published a new guide for homebuilders, buyers, and lenders that relates to the valuation of green and energy-efficient homes.
The Appraisal Institute is the nation's largest professional association of real estate appraisers, with nearly 21,000 professionals in almost 60 countries. The Building Codes Assistance Project is a non-profit organization that strives to be the premier resource for energy code support, coordination, technical assistance, news, and information.
According to the Appraisal Institute's press release, the new guide has been titled, "Appraised Value & Energy Efficiency: Getting It Right", and provides important information for those that are involved in the purchase or sale of a home that has green or energy-efficient features.
"Energy efficiency can be overlooked in the appraisal process for a variety of reasons," says the new guide. "However, there are many specially trained appraisers who are qualified to assess the value of these features."
The 2-page guide includes ways builders can help the buyer assure that a competent appraiser is selected, and also assists buyers in learning about the loan and appraisal process and how to work with the lender. In addition, it also provides information for lenders on how to hire the right appraiser for the assignment – pointing to the Appraisal Institute's online list of qualified appraisers known as the Appraisal Institute's Valuation of Sustainable Buildings Professional Development Program Registry.
"As a leader in green and energy-efficient real estate valuation, the Appraisal Institute provides timely, relevant information to those who need it," said Lance Coyle, Appraisal Institute President. "In working with the Building Codes Assistance Project, we have produced helpful tips to promote the hiring of competent, qualified appraisers."
Sources:
Appraisal Institute – appraisalinstitute.org
Valuation Review – valuationreview.com