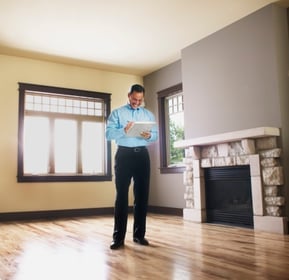 Appraiser shortages, and a lack of new entrants into the profession, have dominated the headlines over the past several years – causing concerns throughout the mortgage industry. However, it appears the profession is beginning to gain traction again, which is a welcome site for the housing market.
According to a recent press release from The Appraisal Foundation, the number of individuals sitting in for the first time for one of the three National Uniform Licensing and Certification Exams increased significantly in 2018, with the number of Millennials seeing the sharpest increase among all age groups.
The data, which was prepared for the Foundation by PSI Services, LLC, found that 1,459 people took one of the three appraisal exams (Certified General, Certified Residential, and Licensed Residential) for the first time in 2018 – a 23% increase from the year prior. It also found that Millennial participation spiked significantly, which saw a 200% year-over-year increase from 2017.
The Appraisal Foundation did note that the results are only for those who have taken one of the three exams and do not indicate whether or not these participants have become professional appraisers. It also reasoned that while individuals can take these tests more than once, first-time takers are generally considered a better guide to newer entrants into the profession.
Check out The Appraisal Foundation's press release here.
Sources:
The Appraisal Foundation – appraisalfoundation.org
HousingWire – housingwire.com