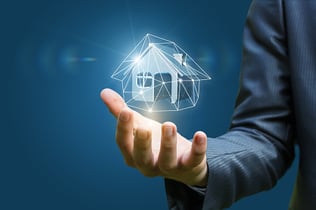 Earlier this month, The Appraisal Foundation announced that its Appraisal Standards Board (ASB) intends to examine the concept of creating standards for evaluations – a common alternative to an appraisal that's used by financial institutions for applicable transactions.
According to the Appraisal Foundation's press release, there are currently no standards that an appraiser can follow when conducting an evaluation – leading to greater risk for the transaction and diminished protections for consumers. The ASB did mention that evaluations are covered within the Interagency Appraisal and Evaluation Guidelines for federally regulated financial institutions, but the Board believes this guidance is directed at lenders, not appraisers.
Under federal regulations, evaluations may be performed by non-appraisers who have demonstrated a level of expertise through education, training, and examination. If an appraiser is not completing the evaluation, the ASB said there is no recourse for a lender or consumer to appeal a bad evaluation.
For these and other reasons, the ASB is considering creating a set of standards for developing and reporting evaluations. If adopted, these new standards would apply to appraisers who want to perform evaluations (while complying with state laws) and would "draw a bright line" between evaluations and appraisals in USPAP.
The ASB stated that it intends to issue a concept paper around Labor Day and will follow that paper up with a public hearing on October 18th in Washington, DC., which will be broadcast via a livestream.
"This important development by the ASB shows how the Board has their ear to the ground, listening to the concerns of working appraisers in a rapidly evolving marketplace, where there is an increasing demand for different valuation products," said David Burton, President of The Appraisal Foundation. "They are balancing that with their responsibility to protect the public trust in valuation by creating uniform standards that are subject to oversight."
For more information, check out The Appraisal Foundation's press release.
Sources:
The Appraisal Foundation – appraisalfoundation.org
Valuation Review – valuationreview.com