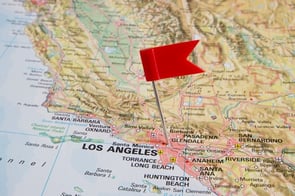 On February 24th, the Appraisal Practices Board (APB) of the Appraisal Foundation will host a public meeting in Torrance, California to provide appraisers and other industry participants with the opportunity to interact with its members.
According to Valuation Review, the meeting will be held from 9am to 12pm PST at the Marriot Torrance Redondo Beach, and will focus on the following topics:
Collection and Verification of Data Used in the Sales Comparison Approach for Non-Residential Properties

Discount Cash Flow Analysis

Prospective Value Opinion

Retrospective Value Opinion

Identifying Residential Sales Adjustments:

Principals of Sales Comparison Approach

Procedures of Sales Comparison Approach

Supporting Sales Comparison Analysis – Adjustments

Sales Comparison Analysis – Reasonable and Unreasonable Expectations, Rules, and Guidelines

Valuation of Green and High Performance Property – Commercial, Multifamily, and Institutional

Valuation for Financial Reporting (VFR), including VFR Work Group 3 (Control Premiums for Financial Reporting) and VFR Work Group 4 (Valuing Contingent Consideration)
The Appraisal Foundation's website will post the meeting's materials about one week prior to the event, and the APB has advised attendees to download and print their own copies of these materials ahead of time.
For more information, or to register for the APB's meeting, click here.
Sources:
Valuation Review – valuationreview.com
The Appraisal Foundation – appraisalfoundation.org