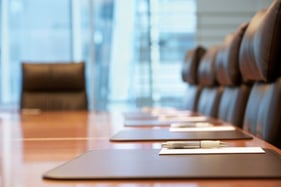 The Appraisal Foundation has announced that it is looking for qualified candidates to fill three at-large trustee positions for its Board of Trustees – the governing body of the Foundation.
According to the press release, the Board of Trustees' primary responsibility is to provide policy direction and financial support, while also overseeing The Appraisal Foundation's two independent boards – the Appraiser Qualifications Board and the Appraisal Standards Board.
The Board of Trustees draws from a wide-range of professions, including individuals from all appraisal disciplines, users of appraisal services, former appraiser regulators, academics, and business leaders.
Completed applications must be received by The Appraisal Foundation no later than March 6th, and those elected will serve 3-year terms beginning on January 1, 2021.
For more information regarding the responsibilities and requirements of Board of Trustees members, check out the following fact sheet.
Those interested in applying may do so here.
Sources:
The Appraisal Foundation – appraisalfoundation.org
Valuation Review – valuationreview.com