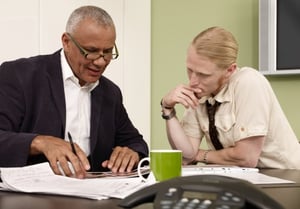 The Appraisal Foundation announced that its Appraiser Qualifications Board (AQB) has issued the first exposure draft of its Practical Applications of Real Estate Appraisal (PAREA), which is a follow up to the discussion draft that was released this past March.
To recap, PAREA was brought about as an alternative to the traditional supervisor/trainee model for gaining appraisal experience due to the difficulties being expressed by trainees unable to find qualified supervisory appraisers willing to work with them. According to the exposure draft, these difficulties are most pronounced within the residential sector, making this the AQB's sole focus at this time.
The first section of the exposure draft pertains to general information, while the second section covers PAREA program parameters (such as maximum allowable experience). The third section provides PAREA's content outlines and rationale, and the fourth and final section includes a Guide Note that outlines delivery methods and techniques in PAREA training.
Valuation Review reported that The Appraisal Foundation intends to develop a model training program for PAREA that would follow the delivery methods identified within the Guide Note – allowing qualified entities to offer training via license agreements. If these entities wish to create their own PAREA training, the AQB would review their intended programs to ensure they are equivalent to The Appraisal Foundation's training program.
If PAREA proves successful, the AQB mentioned that it may ultimately consider the development of this program for non-residential appraisals as well – though this wouldn't happen for quite some time yet. The Board also noted that the long-standing supervisor/trainee model will not be eliminated.
The AQB is looking for feedback and insight regarding its PAREA exposure draft, and written comments may be submitted to the Board before October 25th. In addition, the AQB will also be holding a public meeting in St. Petersburg, FL on November 1st. Those that can't attend in person can still participate via a livestream by registering here.
The see the PAREA exposure draft in its entirety, click here.
Sources:
The Appraisal Foundation – appraisalfoundation.org
Valuation Review – valuationreview.com