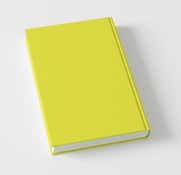 The Appraisal Foundation, in conjunction with the U.S. Department of Justice, has released the 6th edition of the Uniform Appraisal Standards for Federal Land Acquisitions – commonly known as the "Yellow Book."
The "Yellow Book" is promoted by the Interagency Land Acquisition Conference for use by all agencies for federal land acquisitions, and was developed to help ensure fairness, uniformity, and efficiency in the valuation of real property for federal acquisitions. In addition, the book is also designed to protect public interest while ensuring the fair and equitable treatment of landowners whose property is affected by public projects.
According to The Appraisal Foundation's website, this latest version of the "Yellow Book" has been restructured to provide greater clarity and readability – resulting in a practical guidance for appraisers, attorneys, and the public at large. It contains four main sections (Appraisal Development, Appraisal Reporting, Appraisal Review, and Legal Foundations), and includes the following features:
Relevant new appraisal methodology and theory

New case law and other federal requirements

Consistency with professional appraisal standards
To purchase a copy of the 6th edition of the "Yellow Book", please visit The Appraisal Foundation's website.
Sources:
The Appraisal Foundation – appraisalfoundation.org
U.S. Department of Justice – justice.gov
Valuation Review – valuationreview.com