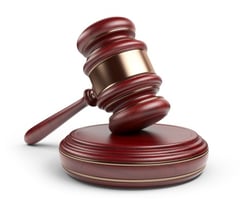 Appraisal compliance. We all know the stresses this can have on one's business, as a single misstep can be catastrophic. It's also no secret that valuation technology can help facilitate and ensure compliance, but where many systems fall short is their ridged, manual-based designs that don't focus on the end-user – or provide all the tools to make compliance even easier.
EVO-Res™, Global DMS' innovative appraisal technology, is different in that it was created with the individual user in mind, where every member of your staff only sees what they need to see, when they need to see it. This allows for a personalized, role-based experience that is completely trackable – preventing any cross-population of work and further ensuring compliance.
EVO-Res is also equipped with robust review technology that not only allows you to build and save custom forms in minutes, it eliminates manual reviews by providing an automated process that quickly analyzes an appraisal against custom rule-sets that are easily configured by the end-user. The platform then directs your reviewers to the areas of the appraisal that need their attention most, greatly reducing review turn-times.
In addition, EVO-Res ensures that you're always audit-ready, as every action taken within the system (including emails) is tracked, stored, logged, and instantly reportable. This includes document delivery to the borrower, in which the system provides details on when they access, acknowledge, and download their appraisal file – a critical component of ECOA.
Through its automation capabilities, detailed reporting and status notifications that provide you with 100% visibility, and robust and timely appraisal reviews, EVO-Res makes valuation compliance a breeze by shouldering critical responsibilities – giving you peace of mind, while cutting costs.
For more information, contact Global DMS today at evopreview@globaldms.com.