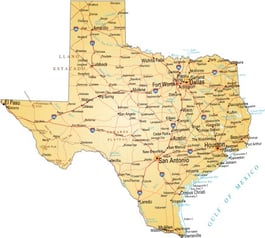 On June 9th, Texas Governor Greg Abbott signed Senate Bill 1007 into law, which contains numerous revisions and multiple additions to the state's current appraiser licensing and certification law. The bill's provisions are set to take effect on January 1, 2016.
Senate Bill 1007 makes several changes to both the structure and functions of the Texas Appraiser Licensing and Certification Board (TALCB) to further ensure that the board has all the resources it needs to comply with federal oversight requirements. Provisions related to the TALCB include:
Requires members of the board to undergo training prior to being allowed to vote or deliberate on matters brought before the board.
Limits the ability of the board to conduct an investigation of an appraiser or an appraisal management company (AMC) within 4 years of an alleged violation.
Ensures the confidentiality of any collateral that's prepared or compiled by the board in relation to a pending complaint, investigation, or audit.
In addition, Senate Bill 1007 also has implications for appraisers, which include the following:
Allows the TALCB to adopt rules relating to the standards for the development of an appraisal and the conveyance of an appraisal report that is "recognized as substantially equivalent to" the Uniform Standards of Professional Appraisal Practice (USPAP).
Clarifies that an appraiser who is certified by a jurisdiction other than Texas can perform a review of an appraisal of real property in Texas without a Texas appraiser credential if the appraiser does not offer an opinion of value as part of the review process.
Grants the TALCB maximum flexibility to adopt rules that would implement the Appraiser Qualifications Board's (Appraisal Foundation) requirement that all applicants for appraiser credentials do not have a background that would call public trust into question.
The new legislation was fully supported by the Foundation Appraisers Coalition of Texas, which includes all eight Appraisal Institute Texas chapters.
Sources:
Appraisal Institute – appraisalinstitute.org
Valuation Review – valuationreview.com