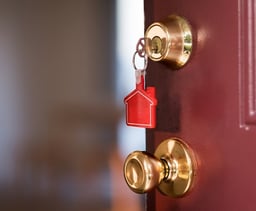 According to a recent report from Zillow, there appears to be renewed interest in the housing market, as many Americans seem to be adapting to the COVID-19 restrictions.
In its press release, Zillow mentioned that it has seen an increased number of page views regarding its for-sale listings and has also received an uptick in requests from potential borrowers regarding its Premier Agent tool, which connects them with real estate agents online. The company also noted that while purchase mortgage applications were down 35% in April, they are now stabilizing.
"Taken together, this suggests that more buyers are considering a home purchase and agents, sellers, and buyers are becoming more comfortable using virtual technology during the process, while practicing social distancing," said Zillow.
In addition, Valuation Review also reported that Zillow's Real Estate Market Report for April indicated that the number of pending home sales have begun to level off after falling steeply during the second half of March.
For more information, check out Zillow's official press release.
Sources:
Zillow – zillow.com
Valuation Review – valuationreview.com