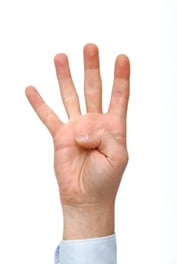 The Appraisal Standards Board (ASB) of The Appraisal Foundation recently announced that it has issued a 4th Exposure Draft for the 2020-2021 edition of the Uniform Standards of Professional Appraisal Practice (USPAP), which is open for public comments through April 1st.
In addition, the ASB also announced the time and place of its next Public Meeting, which is scheduled for April 5th in Kansas City, MO. The final adoption of the 2020-2021 USPAP is expected to occur at this meeting, and those interested in attending may register here.
After carefully considering a slew of public comments, the ASB unanimously agreed to move forward with this 4th Exposure Draft during its most recent Public Meeting in Scottsdale, AZ.
"The ASB is proposing a set of changes that are more narrowly focused than those proposed in earlier exposure drafts, which delineated one set of minimum reporting standards that would apply to all appraisal reports," said Wayne Miller (ASB Chair) in the Appraisal Institute's press release. "The intent is to ensure that minimum reporting requirements continue to protect public trust in the appraisal profession, while not creating impediments for appraisers."
Those interested in submitting comments must do so in writing (either mail or email) before the April 1st deadline – both the physical address and email address can be found on the first page of the 4th Exposure Draft. The ASB also mentioned that comments will be welcomed during their upcoming Public Meeting in Kansas City, MO on April 5th.
Sources:
The Appraisal Foundation – appraisalfoundation.org