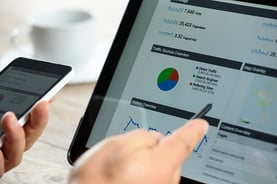 In today's market, it's crucial that you take the necessary steps to ensure your that valuation management process is both efficient and effective. Making sure that your reporting is accurate and customized gives you the ability to manage productivity, monitor turn-times, and analyze all aspects of the process from start to finish.

In this increasingly digital industry, automating the reporting of your valuation processes just makes sense. Automation can free up your staff's precious time by eliminating mundane tasks – giving them more time to serve your customers and complete other initiatives.

To have the best of the best in your business, your reporting software should provide:
The ability to run real-time reports on your various appraisal processes

The ability to understand your average appraisal turn-times

Management reports automatically delivered to who you want, when you want (daily, weekly, monthly)
Investing in current technology that comes equipped with reporting automation will give your institution a competitive advantage, and will help your staff easily track every aspect of the valuation process. Not only will this grant your processors a more realistic idea of turn-times, it will also allow your teams to instantly capture valuable data – including order data, daily summary reports, order status history, and turn-time reporting.

In addition, access to accurate data will also show crucial feedback on any process bottlenecks so that you can identify where your processes can improve. After all, you can't correct what you can't measure.
Global DMS' eTrac Valuation Management Platform provides a robust reporting application known as eTrac Report Builder (ERB), which allows you to streamline your valuation management reports via unique automation. With ERB, you can build customized reports and workflow queues to help manage productivity, monitor turn-times, and analyze all aspects of the valuation process.
Feel free to reach out for more information or to set up a customized demo today.