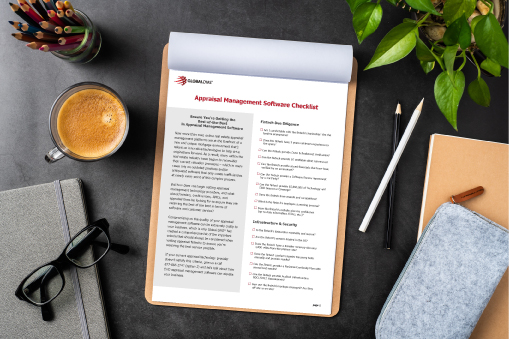 Ensure You're Getting the
Best of the Best
in Appraisal Management Software
Appraisal Management Software Checklist
What's Inside?
Now more than ever, online appraisal management platforms are at the forefront of a new and unique mortgage environment that's reliant on innovative technologies to help drive originations forward. As a result, mortgage lenders have begun to reconsider their current valuation processes – which in many cases rely on outdated practices and antiquated software that only create inefficiencies.
But how does one begin vetting appraisal management technology providers, and what should lenders be looking for to ensure they are receiving the best of the best in terms of software and customer service?
In this simple Appraisal Management Checklist, you will find a full list of questions you can go through to ensure you are getting the best appraisal management software on the market. This checklist goes through due diligence, infrastructure and security, customer service, pricing and agreements, and more.
Fill out the form below to download your free copy today!