AMCmatch.com - Matching Lenders with AMCs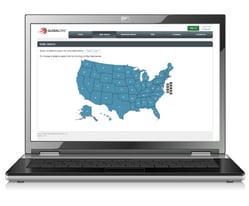 At Global DMS, one of our goals is to constantly find ways to add value to our current AMC customer base, as well as help lenders find the right AMC "fit."


What is AMCmatch.com?
AMCmatch.com is an advanced search tool that allows lenders to locate the Appraisal Management Company (AMC) that best suits their needs.
All directory data, including AMC type, location, and licensing, is verified by Global DMS to ensure that all matches are accurate so AMCmatch.com can provide the best experience possible to its users.
AMCs listed on AMCmatch.com leverage enterprise valuation management technology to facilitate online ordering, high volume production, automated collateral review, superior customer service, and direct integrations with the GSEs' Uniform Collateral Data Portal (UCDP) and FHA's Electronic Appraisal Delivery Portal (EAD).
AMCmatch.com makes it easy for users to quickly locate the right AMC without extensive research and verification. The right match allows users to focus on their core competencies – the AMC can focus on the collateral and the lender can focus on closing loans.