Global DMS Leadership
Vladimir Bien-Aime, CEO and President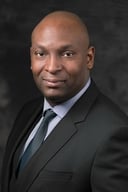 Vladimir Bien-Aime, CEO and President of Global DMS, is an appraisal compliance expert with specific knowledge of the most current federal, state, and local appraisal-related regulations. Bien-Aime is also well versed in the Dodd-Frank Act and new Interagency Guidelines, as well as initiatives such as the Uniform Appraisal Dataset (UAD) and Uniform Collateral Data Portal (UCDP). He can also speak about technology innovation as it applies to the mortgage industry and the appraisal process.
Since founding Global DMS in 1999, Mr. Bien-Aime has grown the company to capture a leading share of the appraisal management segment, with a client base of over 100,000 unique users. He has spearheaded the company's product expansion to include a fully integrated paperless support solution, automated review system, multi-software access program, and web-based forms. He is also directly involved with new technologies currently in development. More


Mac Chiles, Executive VP of Sales
Mac Chiles joined Global DMS in August of 2015 as the Executive Vice President of Sales. He is responsible for cultivating relationships that lead to increased penetration in the mortgage lending market. Mac will represent our flagship valuation management product, eTrac, and its supporting products, such as MARS, Global Kinex, ATOM, AVMs/data analytics, BPO management solutions, and more.
Mac is an executive level professional with over 13 years of experience in the mortgage industry. Prior to joining Global DMS, Mac worked for FNC, Inc. as the company's Director of Strategic Accounts. While there, he was responsible for managing the sales of FNC's various platforms (selling to many first and/or early adopters), and also managed multiple national accounts – including Bank of America and Wells Fargo. Mac was also responsible for navigating the company's platform, data, and analytics through multiple client acquisitions and mergers.
In addition to his time at FNC, Mac also worked for eLink Design, Inc. as the company's Chief Marketing Officer. While there, he was in charge of brand development, campaign development, campaign implementation, digital media, and social media.
Mac attended the University of Mississippi's School of Business Administration, where he earned a Bachelor's degree in Marketing back in 1998.
Jody Collup, VP of Marketing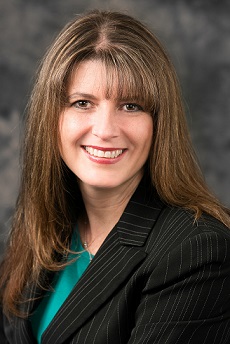 Jody Collup joined Global DMS in January of 2013 as the company's Vice President of Marketing. She is responsible for creating and executing a full-scale marketing platform aligned with company growth and stability goals, in which she oversees the company's entire Marketing Department and all of its initiatives and campaigns.
Jody is a dynamic, senior-level marketing professional with over 20 years of experience working in all facets of marketing communications. She specializes in numerous areas of the profession, including strategy planning and execution, brand management, public relations, media relations, advertising, customer communications, website management, trade shows, marketing collateral, project management, and social media.
Prior to joining Global DMS, Ms. Collup spent 6 years at Calyx Software as the Director of Marketing, where she provided the vision and strategy for all marketing programs and initiatives. She also spent 6 years at the American Heart Association as the Product Development Marketing Manager, where she managed all aspects of the department's product offering – including conceptualization, content development, creative development, production, and maintenance.
Michael Quaranto, VP of Development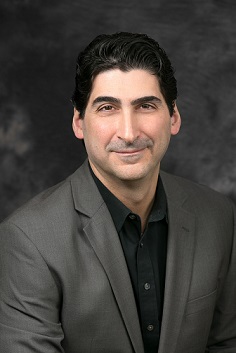 Michael Quaranto joined Global DMS in September of 2011 as the company's Vice President of Development. He is responsible for leading the Product Development Team in all development and maintenance initiatives for the company's new and existing software products, and also oversees the company's internal IT department and all of its operations.
Mr. Quaranto is a senior-level development professional with over 20 years of experience in various software development positions. His specialties include: web-based applications, e-commerce solutions, Software-as-a-Service design and development, mobile application development, and systems integration using Java and Microsoft technologies.
Prior to working for Global DMS, Michael was a Software Architect for Epicor Software and the Director of Development for Activant Solutions for just under 11 years. While there, he was responsible for leading a team of developers in designing and integrating cutting edge e-commerce and mobile applications, as well as building integrated ERP solutions.
Kevin Madden, Director of Product Management
Kevin Madden joined Global DMS in October of 2013 as the company's Director of Product Management. He is responsible for leading the Product Management team and overseeing the company's product offerings. This includes bringing new products to the market and improving all existing products by managing the release schedule and product development initiatives to ensure all efforts align with the strategic vision of the company.
Kevin is a senior-level product management professional with over 13 years of experience working with software and technology solutions. Prior to joining Global DMS, Kevin worked for International SOS, where he was responsible for a line of SaaS-based products focused on security and compliance. While there, he led numerous go-to-market initiatives and directed the strategic planning for new product releases designed to meet the challenging needs of an international customer base.
In addition to his time at International SOS, Kevin worked in product management, client implementation, project management, and process engineering roles at Vantage Technologies, General Electric, and Procter & Gamble. He holds a Bachelor of Science degree in Electrical Engineering from Drexel University in Philadelphia, PA.