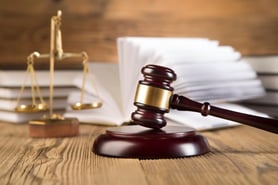 As pointed out in a recent article by Nadlan Valuation, the TILA/RESPA Integrated Disclosure Rule (TRID) will not only affect lenders, but appraisers as well when it goes into effect on October 3, 2015.
Once TRID is implemented by the Consumer Financial Protection Bureau (CFPB), the GFE and HUD-1 forms will be replaced with the Loan Estimate (LE) and Closing Disclosure forms. Appraisal fees will not be able to be charged, nor can credit card information be collected, prior to the borrower's confirmation that they intend to proceed with the loan after the issuance of the LE – which must be delivered to the borrower within 3 days of application.
Due to the fact that the appraiser's service is not one that the borrower can shop around for, appraisal fees have been included in the CFPB's zero tolerance section – meaning they can't increase unless there is a valid "change in circumstance".
Even with more costly situations—such as rural assignments—standard up-charges have been ruled out, because TRID doesn't qualify such a situation as a "change in circumstance" issue due to the fact that the property address was known beforehand.
In order to alleviate this potential dilemma, several appraisal industry experts proposed implementing a programmed overestimation of appraisal fees in such situations. The overage part would eventually be refunded back to the borrower once the costs were finalized without adding any additional expenses to the appraiser.
Unfortunately, such a program will most likely fall out of compliance with TRID, according to Wolters Kluwers Financial Services. The company pointed out that there is still an expectation that an appraiser's estimates be consistent with the best information they have available at the time of disclosure. Most regulators would frown upon appraisers over estimating their fees to create a so-called cushion, and would not consider this act to be in compliance with the law.
Wolters Kluwers does go on to say that the appraisal fee itself can still increase for a valid "change in circumstance" – such as if the appraisal was ordered for a single family residence per information provided by the borrower, but in actuality, it's a condo.
Sources:
Nadlan Valuation – nadlanvaluation.com
Wolters Kluwers Financial Services – wolterskluwerfs.com