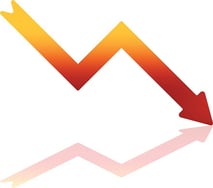 As thousands of appraisers set their sights on retirement, mortgage industry professionals of all disciplines are beginning to wonder who's going to take their place. When comparing the number of upcoming retirees to those expected to join the appraiser workforce, there is no comparison, raising red flags with all involved in the mortgage industry.
According to both National Mortgage News and Valuation Review, the Appraisal Institute has estimated that the number of residential appraisers in the U.S. has already declined by roughly 28% (or 23,000) since 2007. In addition, it has also been estimated that approximately 61,000 (or 30%) of the certified and licensed residential appraisers in the country are no longer practicing – with another 20-30% contemplating retirement.
Industry experts believe that the source of the problem begins with several large hurdles that are now standing in the way of the would-be next generation of appraisers. Minimum requirements for licensure now include a Bachelor's degree and 2,500 hours of apprenticeship. Further compounding the problem is a lack of supervisors willing to take on trainees for such an extended amount of time.
"Now it can take seven years before someone can do an appraisal on their own," Greg Schroeder, President of Comergence, told National Mortgage News. "Regulation has created very onerous time and education requirements for appraisers, and it's killing an industry that is already dying because of age."
On top of these minimum requirement issues, appraisers are also now receiving less pay than in years past thanks to the implementation of the Home Valuation Code of Conduct (HVCC) back in 2009. It is apparent to all involved that the profession is becoming less economically viable—even for those willing to go through all the hoops to become a working appraiser—and the younger generations are choosing different career paths as a result.
With nearly 6 in 10 appraisers being more than 50 years old, and only 11% aged 35 or younger, time is slowly running out to correct the clear imbalance that's facing not only the appraisal industry, but the mortgage industry as a whole.
Sources:
Valuation Review – valuationreview.com
National Mortgage News – nationalmortgagenews.com