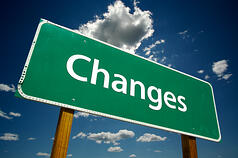 The U.S Small Business Administration (SBA) recently revised its appraisal policies for change-in-ownership transactions that involve special-purpose properties. In addition, the SBA also announced that it is adding a new accreditation to its list of approved providers of business appraisal services – Accredited Business Certified Appraiser (ABCA). The ABCA is to be accredited through the International Society of Business Analysts.
Special purpose properties include businesses such as bowling alleys, car washes, gas stations (with or without a convenience store), hotels, golf courses, and medical facilities. Under the SBA's revised policies, a lender must now obtain an independent appraisal that's performed by a certified general real property appraiser who has experience appraising the specific business property type in question whenever the loan financing the acquisition is more than $250,000 or when there is a close relationship between the buyer and the seller.
The SBA's revised policies also require appraisers conducting these valuations to have completed at least 4 going concern appraisals of an equivalent special purpose property within the previous 36 months. In addition, the completed appraisals must contain separate values for each segment of the transaction, including the land, building, equipment, and intangible assets.
According to the Appraisal Institute, the SBA's policy changes were a direct response to several concerns expressed by congressional oversight committees, numerous banking and trade organizations, and the Appraisal Institute itself regarding a 2014 policy change that complicated financing for special purpose properties.
The revised polices can be found in the SBA's Standard Operating Procedure 50 10 (5H) document, and a full breakdown of the changes has also been posted to the American Society of Appraisers website.
Sources:
Appraisal Institute – appraisalinstitute.org
Valuation Review – valuationreview.com