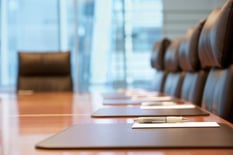 The Appraisal Foundation's Board of Trustees and Appraisal Practices Board (APB) officially welcomed several new members this past summer, who will all serve 3-year terms. The new members of the APB have already begun serving their terms as of this past July, while the new members of the Board of Trustees will begin serving their terms on January 1, 2016.
"We are delighted to welcome these accomplished professionals, each of whom brings a wealth of experience and expertise," said David Bunton, Appraisal Foundation President, in a press release on Valuation Review. "Their leadership will help to propel both the Foundation and the profession forward in a positive direction."


New Members of the Board of Trustees:
Gilbert Santana – GSM Appraisals
Emerson Sutton, Jr. – Sutton Realty Company
Karen Wiener – Citizens' Housing and Planning Association
In addition, Drew Dorweiler (Dartmouth Partners, Ltd.) has decided to serve a second term on the Board of Trustees, which also becomes effective on January 1, 2016.
New Members of the APB:
Donna VanderVries – Muskegon County, Muskegon, MI
Lisa Desmarais – Peak to Peak Appraising, LLC
In addition, Rick Baumgardner (Baumgardner and Associates) was appointed as Chairman of the APB, while Shawn Wilson (Compass Real Estate Consulting) was appointed as Vice Chairman. Both will fill their respective positions through June 30, 2016.
Sources:
Appraisal Foundation – appraisalfoundation.org
Valuation Review – valuationreview.com