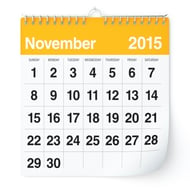 Version 3.4 of the MISMO Reference Model—originally scheduled to be implemented this past July—will now be released in November, according to the MISMO Residential Standards Governance Committee. Randy Gilster, Sr. VP of Wells Fargo and Chairman of the Residential Standards Governance Committee, said the move came in part because of compliance concerns with the CFPB's latest regulations.
"Due to the volume of existing and pending regulatory activity, and the desire to minimize the impact of adopting new releases of standards," said Gilster in a press release, "MISMO decided to defer the release date and combine the update with additional changes."
Once implemented, Version 3.4 of the MISMO Reference Model will include specific enhancements that relate to the following:
GSEs' Uniform Loan Application Dataset (ULAD)
CFPB's proposed HMDA (Home Mortgage Disclosure Act) Rule
CFPB's National Servicing Rule
Fee Types in support of TRID
HUD Document Types
GSEs' Uniform Closing Dataset (UCD)
Foreclosure and Bankruptcy data
Credit reporting liability trend and credit score category version information
A draft copy of the Version 3.4 MISMO Reference Model should currently be available for review at the MISMO Fall Summit in Washington, D.C. – which concludes tomorrow.
For the latest news and information, check out the official MISMO website.
Sources:
Valuation Review – valuationreview.com
Mortgage Bankers Association (MBA) – mba.org
MISMO – mismo.org