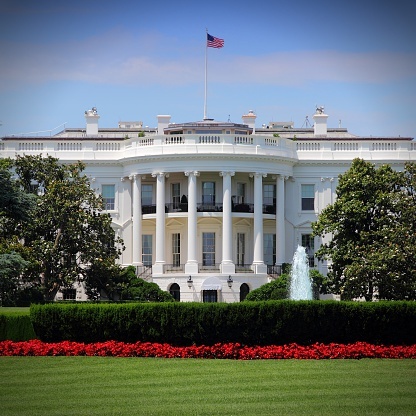 According to HousingWire, two groups of community lenders are now pushing the White House to rebuild the capital reserves of the Government Sponsored Enterprises (GSEs) and develop a plan to end their conservatorship after witnessing a very weak third quarter that saw Fannie Mae's net income cut in half and Freddie Mac take a loss for the first time in four years.
The Community Home Lenders Association (CHLA) and Community Mortgage Lenders of America (CMLA) recently sent a letter to President Obama urging his administration to not wait for Congress and begin recapitalizing Fannie and Freddie as soon as possible. Within this letter, the two groups argue that because of their current structure, the GSEs cannot fully support the housing market.
As stated in the letter, "We write to urge you not to put reform of Fannie Mae and Freddie Mac on hold while waiting for comprehensive Congressional reform. Instead, we urge you to take action to rebuild the GSEs' capital reserves and to develop a plan for them to emerge from their 7-year long conservatorship. We believe these steps are vital to maintain and improve the availability and affordability of home mortgage financing for American homebuyers, many of whom are now locked out of homeownership."
The two groups then point out that the need to act on GSE reform has only been reinforced by Freddie Mac's net loss of $475 million for the third quarter, which is a significant decrease from the net income of $4.2 billion seen in the second quarter. They mention how this loss taken by Freddie has depleted its already thin layer of capital, which is only going to get smaller over time.
"Each GSE now holds less than $2 billion in reserves," the letter states, "and under the Sweep Agreement, $600 million in reserves is taken away in each of the next few years. As a result, it's only a matter of time until the GSEs will run out of reserves and be forced to get an advance from the Treasury – notwithstanding that the GSEs paid back all their Treasury advances, plus tens of billions in additional profits."
The CHLA and CMLA then mentioned that the looming need to tap the Treasury for more funds can only have negative political repercussions and tighten lending even further – particularly if some refer to such an action as a "bailout." They feel that the word "bailout" is a misleading term, because the GSEs have been prohibited from retaining profits as capital, which could "obfuscate the need" for additional taxpayer dollars.
The two groups did provide a couple recommendations within their letter for what they feel can be done about the GSEs right now. First, they recommended that the Sweep Agreement be amended to allow Fannie and Freddie to rebuild a capital buffer. Second, they suggested that the Obama Administration use the authority granted to the White House by the Housing Economic Reform Act of 2008 to direct the Federal Housing Finance Administration (FHFA) to release the GSEs from conservatorship.
Taking such steps, according to the CHLA and CMLA, would not prevent Congress from taking action on comprehensive GSE reform in the future.
Source:
HousingWire – housingwire.com