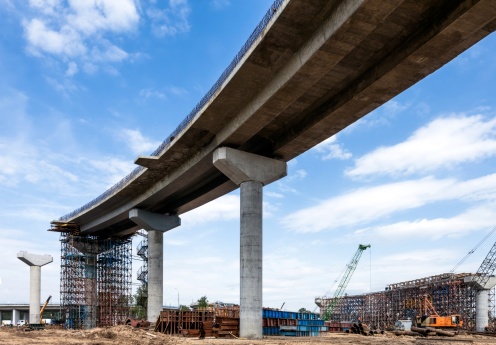 The U.S. House of Representatives recently passed an amendment that eliminated the possible use of guarantee fees (g-fees) on mortgages backed by both Fannie Mae and Freddie Mac to help fund the controversial $47 billion transportation bill known as the Developing a Reliable and Innovative Vision for the Economy (DRIVE) Act, or H.R. 22.
The DRIVE Act is a multi-year transportation bill that authorizes spending for six years, but only has the funding for the first three years. To help pay for the remaining three years, the Act has proposed using funding from a number of alternative revenue streams that are completely unrelated to transportation – such as delaying cuts to g-fees and reducing the fixed dividend rate that the Federal Reserve pays to larger banks.
The 10 basis point surcharge on Fannie Mae and Freddie Mac g-fees, which went into effect back in 2012, was designed to pay for an extension of a federal payroll tax cut, and is currently scheduled to run through 2021 – generating roughly $35.7 billion in revenue. Lawmakers were originally looking to extend this g-fee surcharge through 2025 to help fund the massive DRIVE Act and the federal government's Highway Trust Fund before Representatives Randy Neugebauer (R-TX) and Bill Huizenga (R-MI) proposed and passed their amendment.
Neugebauer and Huizenga's amendment removes the proposed delay in g-fee cuts, and also eliminates the proposed reduction to the Federal Reserve's fixed dividend rate for banks – which would have limited the banks' ability to lend. It calls for the use of funds from the Federal Reserve's surplus account of earnings to help pay for the extension of the Highway Trust Fund that is part of the DRIVE Act, which will provide roughly $59.5 billion in revenue over the next 10 years – $40.5 billion more than what the extended g-fees and fixed dividend reduction would have brought.
The amendment passed the House by a vote of 354 to 72, and will now head to the Senate for an additional vote.
Sources:
DSNews – dsnews.com
Inside Mortgage Finance – insidemortgagefinance.com