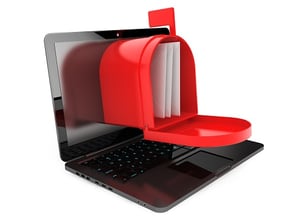 Even in our digital age, there are still some borrowers that wish to receive a hard-copy of their appraisal documents versus a soft-copy through email.
In order to accommodate this demand, and remove the time-consuming process of manually packaging and mailing these lengthy documents, Global DMS' eTrac® valuation management platform now offers the Global Delivery app – which facilitates the efficient and automated delivery of mailed, hard-copy appraisal reports to borrowers upon request.
Having staff spend time on non-revenue producing activities—like packaging and mailing documents—is expensive and can be extremely disruptive. For example, a staff member can easily spend over 22 hours a month managing just 250 files – equating to about 14% of their time manually addressing the ECOA (Regulation B) requirement.
The Global Delivery app helps alleviate this pain-point for lenders by cost-effectively facilitating these mailings, and is in complete compliance with the CFPB's ECOA (Regulation B) mandate. The app is a perfect blend of technology and service that automates the manual and cumbersome process of printing, folding, and mailing appraisal documents to the borrower, and ensures that all documents remain CFPB-compliant.
Key features of Global Delivery include:
Fully automated appraisal delivery to borrower

Customized cover letter with company logo

Files are mailed within 24 hours

Delivered documents are imaged and permanently stored

API for easy integration with external systems

Predictable costs
All it takes is one simple click and Global Delivery will automatically ship your hard-copy appraisal documents to the borrower's doorstep on the next business day – no printing; no folding; no stamps. Delivery verification is permanently logged within the order history, ensuring compliance with ECOA and providing the necessary logs in case of an audit.
Many solutions handle the electronic delivery of appraisals to the borrower, but unlike eTrac's Global Delivery app, they have not sufficiently addressed the hard-copy delivery of appraisals via the mail. Because of this, Global Delivery has also been made available as a stand-alone solution for those that already have an existing platform for appraisal fulfilment.
For more information, contact us today at 877-866-2747 or productinfo@globaldms.com.