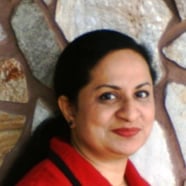 This past August, Global DMS further bolstered its Quality Assurance (QA) team by hiring Eliza Kurien as the company's new Senior QA Analyst. Eliza brings over 10 years of extensive software testing and QA experience with her to Global DMS, and has a strong understanding of various QA processes – including product testing, software release testing, test planning, and more.
As the new Senior QA Analyst, Eliza will primarily be responsible for defining and executing various QA processes across all Global DMS product lines, which includes both Regression and Functionality testing. She will also work in conjunction with her fellow team members to help locate and report upon any software bugs within the company's numerous applications, and will coordinate the fixing of said bugs with the Development Department.
Prior to joining Global DMS, Eliza first worked for Motorola BCS from 2000-2002 as the company's SI&T Test Engineer, in which she was responsible for testing various system integrations. She then became a QA Software Engineer consultant for DVA from 2002-2004, where she installed and configured target test platforms and environments.
Eliza's next place of employment was at Comcast, where she worked as a Senior System Integration and Test Engineer from 2005-2013. While there, she was primarily responsible for coordinating and leading numerous testing activities, creating master test plans and reports, facilitating the company's release process, and more.
Her final stop before Global DMS was at Comverse, in which she worked as the company's Senior System Test Engineer from 2013-2015. Her primary responsibilities included managing all customization test systems, planning and prioritizing testing activities to achieve deadlines, providing technical guidance and feedback, and more.
Eliza attended Temple University, where she earned her Bachelor of Science degree in Electrical Engineering in 2000. In addition, Eliza also has a PA Real Estate Broker License and plans to pursue an MBA via University of Phoenix.