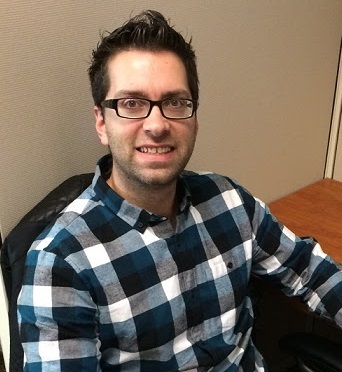 This past December, Global DMS further expanded its Development Department by hiring a new Software Developer, Jason Beck. Equipped with a solid resume, Jason brings roughly 16 years of software development experience with him to Global DMS, and is already hard at work developing and configuring code for numerous projects.
As the new Software Developer, Jason is primarily responsible for the development and maintenance of Global DMS' newest software systems and next generation of products, and will work in conjunction with the entire Development Team to help produce these best-of-breed solutions.
Jason is capable of working across a broad spectrum of software environments and languages, and is a JavaScript expert in particular. He also possesses a lot of experience working with public-facing interfaces (like Global DMS' eTrac® Enterprise platform) that must be intuitive and responsive.
Prior to joining the Development Team at Global DMS, Jason worked within the software development field for nearly 16 years at a variety of companies – including Collective Intelligence, Global Data Consultants, and Temenos, among others.
While at Collective Intelligence, Jason worked as the company's Microsoft Development Consultant, in which he developed financial Windows applications for banks and provided SharePoint consulting for the company's clients to help their teams configure the necessary workflows, forms, lists, and basic security.
At Global Data Consultants, Jason worked as the company's Application Developer, where he developed financial applications for clients that operated school systems.
Jason's final stop before Global DMS was at Temenos, in which he held the company's Software Engineer position. While there, he was responsible for the full-stack application development of the company's financial web application used by banks, credit unions, and collection agencies.
Jason attended Millersville University, where he majored in Computer Science.