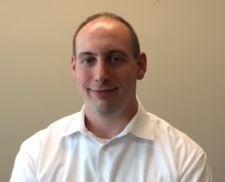 Several weeks ago, Global DMS hired Anthony Zinni as the company's new Director of Implementation. Anthony brings over 10 years of extensive software implementation experience to Global DMS' Implementation Department, and possesses a solid project management background.
As the new Director of Implementation, Anthony is primarily responsible for coordinating with all appropriate department leaders to optimize the customer onboarding process. He will also work directly with the company's Implementation Managers and Technical Support Department as they implement new and existing clientele on to eTrac® and its various apps and integrations.
Prior to joining Global DMS, Anthony worked for Penn Jersey Paper Company from 2003-2006. He then moved on to Synygy, where he held positions of increasing responsibility from 2006-2014 – focusing on roles in business analysis, consulting and design, and project management.
Anthony's latest adventure before coming to Global DMS was at Core Solutions, Inc., where he worked as the Director of Implementation from 2014-2015. While there, he established a new implementation methodology, maintained oversight of multiple concurrent projects, ensured execution on all project deliverables and milestones, and acted as an escalation point for each project.
Anthony attended Penn State University, where he earned a Bachelor of Science degree in Management in 2003.