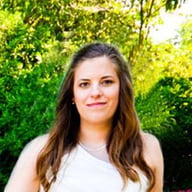 On March 1st, Global DMS bolstered its Marketing Department by hiring Jessica Thompson to fill the company's new Senior Marketing Manager position. Equipped with an extensive resume and a broad range of marketing skill-sets, Jessica brings over 9-years of marketing experience with her to Global DMS, where she will help to further organize and enhance the company's comprehensive marketing programs.
As the new Senior Marketing Manager, Jessica will be primarily responsible for the management of Global DMS' external marketing campaigns – working in conjunction with the company's VP of Marketing, Jody Collup, on these various initiatives. She will also be in charge of managing the company's website and email hosting services to ensure that the content always remains up-to-date and that all design elements continuously render correctly.
Jessica has a strong knowledge of HTML and design and is very technical savvy in these areas. She is also extremely creative, strategic in her thinking, logical in her decision making, and focuses on analytics to help produce the best marketing campaigns possible.
Prior to joining the Marketing Team at Global DMS, Jessica worked for IntelliMagic as the company's Marketing Programs Manager. While there, she was responsible for the planning, development, and implementation of all the organization's marketing strategies, marketing communications, and public relations initiatives.
Before joining IntelliMagic, Jessica worked for Calyx Software as the company's Marketing Specialist, where she collaborated with the entire marketing team to help define and implement various marketing plans, collateral, and brand awareness projects via the company's website and internet-based campaigns.
Jessica attended Northwood University, where she majored in Marketing and Business Management – earning a Bachelor of Science Degree in Business Administration. She also received an Associate's Degree in Business Administration and Graphic Design. In addition, Jessica has received several other certificates for Sales Marketing, Customer Service, SEO Fundamentals, and Competitive Strategy.