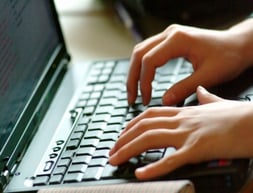 Starting on June 27, 2016, lenders will be required to submit appraisals electronically through the Federal Housing Administration's (FHA) new Electronic Appraisal Delivery (EAD) portal. A soft rollout will begin sometime this year, which will soon be announced on the FHA's EAD Resource webpage.
The new EAD portal is designed to make appraisal submission more efficient and to promote higher quality appraisals by flagging potential errors upfront. In addition, because the EAD will eliminate most paper-based FHA appraisal reviews, turn-times are expected to decrease post portal implementation.
According to the FHA, the EAD portal will make it easier to do business with the administration by offering process technology efficiencies that streamline appraisal data transmission, promote quality up-front appraisal data, and reduce post endorsement appraisal data corrections. The new portal will only allow transmissions of appraisals that fully comply with the FHA's Single Family Housing Appraisal Report and Data Delivery Guide.
When submitting an appraisal, the EAD portal will either provide confirmation of a successful submission or information regarding required corrections that need to be made before resubmission. Once an appraisal is successfully submitted, data sharing between the new portal and FHA Connection (FHAC) will allow for the population of certain data fields on the FHAC Appraisal Logging screen.
In its announcement, the FHA advised lenders to note the following:
Appraisals submitted through the EAD portal remain subject to a review for compliance with FHA appraisal requirements.
Mortgagees remain responsible for proper underwriting of the appraisal and for ensuring the property meets the FHA's minimum property requirements and standards for serving as security for the FHA-insured mortgage.
The appraiser remains accountable for appraisal quality, credibility, and compliance with FHA appraisal requirements.
It is also important to note that whenever an individual appraisal is submitted, whether through the new EAD portal or though the existing process until the mandatory effective date, it becomes the appraisal of record.
The FHA has communicated that it will incorporate the EAD portal into its Single Family Housing Policy Handbook (SF Handbook; HUD Handbook 4000.1), and all the handbook's page changes will be available on the FHA's Single Family Handbook webpage.
For more information on the EAD portal and its implementation, check out the following FHA Mortgagee Letter.
Sources:
Department of Housing and Urban Development (HUD) – portal.hud.gov
Valuation Review – valuationreview.com