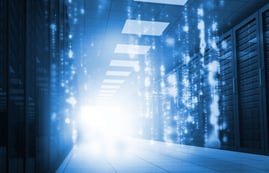 The Federal Housing Administration (FHA) recently released a checklist and registration information for mortgagees that are preparing to migrate their appraisal data reports to the administration's new Electronic Appraisal Delivery (EAD) portal.
In order to migrate to the portal before the mandatory use date (June 27, 2016), mortgagees must first register for one of the available migration phases to be established by the FHA. Registration for the new EAD portal is currently being targeted for August, and will allow future EAD participants to select and register for one of several migration phases that will begin this October.
According to the FHA, registration will require minimal time investment and will allow mortgagees to familiarize themselves with the new portal and submission process. Each migration phase will start every 30 days and last approximately 60 days. Mortgagees can migrate to the new portal at any time within their chosen phase, and both FHA and vendor support will be standing by at all times to help resolve any issues.
Lastly, the FHA has recommended that mortgagees review the following list of EAD portal training resources as part of their preparation efforts:
The FHA EAD Lender Admin Guide and FHA EAD General User Guide, as well as the Revised EAD Hard Stop Checks and Error Messages, EAD Overview, EAD Administrator Role, and EAD Data and Forms fact sheets that are available on the EAD Resources webpage.
Self-paced EAD training videos that are located on the FHA's "SF Archived Webinars" webpage, which include the 100-FHA Electronic Appraisal Delivery (EAD) Portal (Lender Users) and 101-FHA Electronic Appraisal Delivery (EAD) Portal (Lender Administrators).
EAD Portal Overview:
Announced by the FHA this past March, the new EAD portal is a free web-based technology system that enables mortgagees, or their designated third-party service providers, to electronically transmit appraisal data and reports to the FHA prior to loan endorsement. This process will become mandatory on June 27, 2016, in which lenders will be required to use this new portal to submit all their FHA origination appraisals.
The new EAD portal is designed to make appraisal submission more efficient and to promote higher quality appraisals by flagging potential errors upfront. In addition, because the EAD will eliminate most paper-based FHA appraisal reviews, turn-times are expected to decrease post portal implementation.
For more information, check out the following blog post.
Sources:
Valuation Review – valuationreview.com
U.S. Department of Housing and Urban Development (HUD) – portal.hud.gov