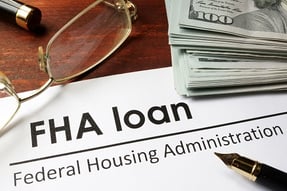 The FHA recently announced its new loan limits for 2018, in which most areas of the country will see an increase. In addition, the FHA also announced that it will no longer insure new mortgages on properties that include Property Assessed Clean Energy (PACE) assessments.
Loan Limits Increase:
According to the FHA's press release, the new loan limits will be effective for FHA case numbers that are assigned on or after January 1, 2018. In high-cost areas, the administration's loan limit ceiling will increase to $679,650 (up from $636,150). The FHA will also increase its floor to $294,515 (up from $275,665).
In addition, the National Mortgage Limit for FHA-insured Home Equity Conversion Mortgages (HECMs)—or reverse mortgages—will increase to $679,650 (up from $636,150). The FHA's current regulations do not allow loan limits for reverse mortgages to vary by MSA or county. Rather, the single limit applies to all mortgages regardless of where the property is located.
In total, the maximum loan limits for FHA forward mortgages will rise in 3,011 counties. That said, the loan limits will remain unchanged in 223 counties.
For a complete list of FHA loan limits, areas at the FHA ceiling, areas between the floor and the ceiling, as well as a list of areas with loan limit increases, check out the FHA's Loan Limits webpage.
PACE Assessments:
In regards to PACE assessments, the FHA noted that its decision is part of a larger effort to protect the health of its Single Family Mutual Insurance Fund (MMIF) – and the borrowers who rely upon it.
"(The) FHA can no longer tolerate putting taxpayers at risk by allowing obligations like these to be placed ahead of the mortgage itself in the event of a default," said HUD Secretary, Ben Carson, in a recent press release. "Assessments such as these are potentially dangerous for our Mutual Mortgage Insurance Fund, and may have serious consequences on a consumer's ability to repay or when they attempt to refinance their mortgage or sell their home."
According to the press release, the FHA is also very concerned about PACE obligations being placed on FHA-insured mortgages that are already outstanding. The post-endorsement placement of these assessments on an FHA-insured mortgage creates a lack of transparency, making it difficult for the administration to understand the true nature of the risks involved.
In addition, such activity is risky for FHA borrowers, and could possibly violate the terms of their FHA-insured mortgage. The FHA said that it plans to monitor this carefully to determine whether further action is warranted.
For more information, please reference the administration's mortgagee letter.
Source:
FHA – hud.gov