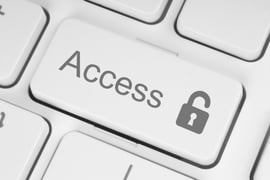 Late last month, Fannie Mae announced that it has made Collateral Underwriter (CU) available to correspondent lenders that are not direct sellers to the Government Sponsored Enterprise (GSE), expanding the number of lenders that now have access to its relatively new appraisal verification application.
As part of the announcement, Fannie made available its new CU User Interface Implementation Guide for Non-Seller Correspondent Lenders, which specifies certain lender obligations that pertain to CU use. The GSE makes it clear that CU is meant to be used as a tool, and that it doesn't replace a lender's due diligence in analyzing an appraisal report.
The new guide also specifies the responsibility of the lender to carefully consider the accuracy and usefulness of CU's findings before automatically contacting the appraiser to seek clarification on any possible issues, which includes the use of comparables.
According to Valuation Review, the guide also includes the following information:
CU is effectively predictive of appraisal defects, but there are false positives. Well-informed human judgment should take precedence over automated results.
Lenders may not need to utilize CU's full functionality or the information available in the CU user interface on every appraisal.
Lenders can use the information in the CU application to validate or dismiss potential red flags.
Ideally, lenders will use CU to make fewer—but more informed—requests for clarification from their appraisers. Lenders should not expect a significant increase in correction requests.
For more information on this and CU as a whole, please visit Fannie Mae's CU webpage.
Sources:
Valuation Review – valuationreview.com
Fannie Mae – fanniemae.com