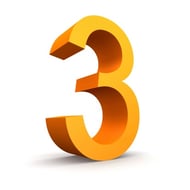 Fannie Mae recently announced the release date for its Collateral Underwriter (CU) Version 3.0, which is scheduled to be implemented the weekend of September 26, 2015. The system's updates were based on lender feedback, and should enhance their ability to use CU in near real-time within their workflows to help support appraisal quality control.
Fannie's specific updates to CU include:
Appraisal data, risk scores, flags, and messages in the CU web application will now be available within 10 minutes of appraisal submission to Fannie Mae through the UCDP (forms 1004/1073 only).
CU messaging enhancements.
Model enhancements.


CU Messaging Enhancements:
Message set 603, which addresses adjustments applied to the wrong direction for all property attributes, will be retired and replaced with messages 621 (GLA), 623 (Condition), 624 (Quality), 625 (View), and 626 (Location). Each of the new messages will address adjustments in the wrong direction for a specific property attribute. Historic occurrences of 603 will remain visible.
New message 632 will address the absence of time adjustments for increasing or declining market conditions that appear to be warranted. Separate messages will address the absence of time adjustments for increasing vs. declining market conditions – new message 632 will address increasing and new message 633 will address declining.
New message 1092 will alert the user when the CU analysis could not be performed due to a CU technical issue, and will inform them to resubmit the appraisal through the UCDP.
According to Fannie Mae, these message changes will be available in the CU user interface, Desktop Underwriter®, Early Check™, and the UCDP as of September 26th. To see the full listing of these new messages with their definitions, click here.


Model Enhancements:
Enhancements were made to the Comparable Selection Model and CU messaging logic to improve functionality and accuracy.
Design/Style and Parking data will be added to the user interface and Datappraisal.


For more information about this impending CU update, lenders should contact their Fannie Mae customer account team. They can also check out Fannie's CU webpage for the latest resources and information.
Source:
Fannie Mae – fanniemae.com