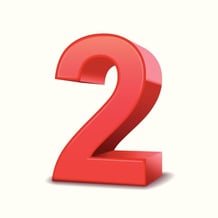 Fannie Mae recently provided further updates on its planned implementation for enforcing the collection of the new Uniform Loan Delivery Dataset (ULDD) Phase 2, which will require lenders to deliver the new ULDD Phase 2 data points for all loans with an application received date on or after March 1, 2014 – effective June 27, 2016.
As previously communicated by the Government Sponsored Enterprise (GSE), its ULDD Phase 2 data requirements will include both new data points as well as revisions to several ULDD Phase 1 data points, which will also be required as of June 27, 2016.
The release of Fannie's new Loan Delivery application—which will capture the new ULDD Phase 2 data points and the revisions made to the Phase 1 data points—is scheduled to occur via a phased lender rollout beginning in late 2015, and is expected to extend into the first quarter of 2016. The new application will accept either the import of a lender's existing ULDD Phase 1 XML file or the new ULDD Phase 2 XML file, which includes the new Phase 2 data and revisions for the Phase 1 data.
The GSE is strongly recommending that lenders transition to the new ULDD Phase 2 XML file by no later than April 1, 2016 to allow for sufficient time to become familiar with the new edits associated with the collection of ULDD Phase 2 data.
In addition, Fannie has also recommended that lenders begin working with their vendors to better understand their specific timelines for releasing their ULDD Phase 2 updates. The GSE has been in contact with the ULDD vendor community, and has suggested that these vendors release their Phase 2 updates by no later than February 2016. An updated test environment will be made available during the third quarter of 2015 to provide lenders and their vendors time for testing.
It's important to note that in order to begin using the new Loan Delivery application, lenders must have a minimum of the following Web browser versions: Internet Explorer 9 (IE9), Google Chrome Version 38, or Mozilla Firefox Version 33.
For more information on ULDD Phase 2, please visit Fannie Mae's official ULDD webpage.
Source:
Fannie Mae – fanniemae.com