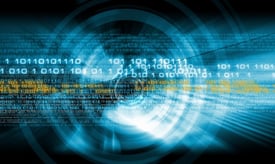 Global DMS' eTrac® appraisal management platform has been integrated with Mortgage Builder's Loan Origination System (LOS) to provide Mortgage Builder users with a seamless, bi-directional integration that will allow them to utilize the power of eTrac to compliantly handle their entire appraisal process far more efficiently – without ever having to leave their Mortgage Builder interface.
This state-of-the-art integration will provide Mortgage Builder users with a much easier way to both order their appraisals and manage them through the pipeline, and will automatically send their completed appraisal files directly to their Mortgage Builder interface.
The ease of communication and data exchange between the two platforms is guaranteed to make the appraisal process quicker, eliminate data re-entry errors, reduce costs, and deliver more transparency and lender control.
Learn More at the Mortgage Builder User Conference Next Week!
From July 21st through the 23rd, Global DMS will be exhibiting its flagship product eTrac at a table-top during the Mortgage Builder User Conference & Vendor Showcase in Detroit, Michigan.
Several representatives from the company will be in attendance for the duration of the event, including Vladimir Bien-Aime (CEO) and Chris Palermo (Sales Manager), and will be available to provide even more information about this latest integration.
About Global DMS:


Founded in 1999, Global DMS is a leading provider of both residential and commercial real estate appraisal management technology that's catered towards lenders, credit unions, AMCs, appraisers, and other real estate entities. Our all in one collateral management system known as eTrac promotes compliance, improves workflow, and is completely cost-effective thanks to its cloud-based design. For the latest company updates, be sure to follow us on Facebook, Twitter, and LinkedIn.
About Mortgage Builder®: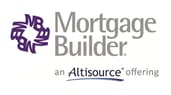 Mortgage Builder Software, Inc. provides industry-leading loan origination software (LOS) to mortgage banks, community banks, credit unions and other financial institutions since 1998. Architect by Mortgage Builder® is an end-to-end lending solution for retail, wholesale and correspondent mortgage production channels automating origination, closing, post-closing and delivery, as well as tracking and reporting functions. Colonnade by Mortgage Builder offers a complete loan servicing system (LSS) for mid-sized and larger loan servicers. Mortgage Builder is a subsidiary of Altisource Portfolio Solutions, S.A. (NASDAQ: ASPS).For more information, please visit www.MortgageBuilder.com.