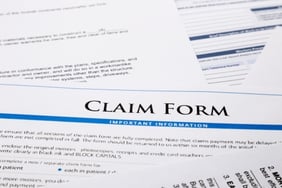 The Federal Housing Administration (FHA) recently proposed both a maximum time period for lenders to file insurance claims as well as revisions to its policy on the reimbursement of eligible expenses and debenture interest when foreclosure and claim filing deadlines are missed.
Since the economic downturn in the housing market back in 2008, many servicers have delayed filing claims for insurance benefits – opting to wait and file a large number of claims all at once. According to the agency's press release, the costs associated with this delayed claim filing, as well as the large number of claims being filed simultaneously, has strained the FHA's resources.
The proposed changes would create a deadline that would require lenders to submit their claims 3 months from the point at which they obtained the marketable title of a property or from when they have successfully sold the property to a third-party. The FHA believes these changes would ensure that the agency can effectively manage and process timely claims in the future.
In addition, the FHA's proposal would also eliminate a mandate that requires lenders and servicers to forfeit reimbursement for eligible expenses and debenture interest after missing a foreclosure or claim filing deadline. Lenders and servicers will instead receive the reimbursement, but it will be subject to a deduction based on the number of days the foreclosure or claim filing deadline was past due. This new reimbursement calculation process should allow lenders and servicers to still recover amounts they normally would have lost, while mitigating the FHA's cost that's associated with missed deadlines.
The agency is seeking public comments on its proposed changes through September 4th, and those interested in voicing their opinions may do so here.
Sources:
The U.S. Department of Housing and Urban Development – portal.hud.gov
Valuation Review – valuationreview.com