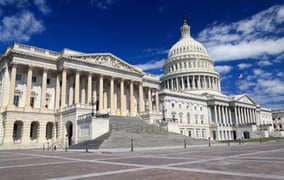 According to Valuation Review, Consumer Financial Protection Bureau (CFPB) Director Richard Cordray recently made an appearance before the Senate Banking Committee, in which he addressed Senator Mike Rounds' (R-SD) questions concerning rural appraisals.
During the meeting, Senator Rounds began by asking Cordray about the ongoing issue of obtaining appraisals in remote areas (such as South Dakota) in a timely manner. He specifically asked Cordray about the possibility of the CFPB relooking at the definitions of its rural and underserved communities to help with the process.
"When we first opened our doors, we had a number of mortgage-related rules we were required to do by law and one of them had to do with appraisals," said Cordray. "Another one was an interagency rule with the Federal Reserve on appraisals, and I've always been somewhat concerned as to whether we got that right."
Cordray admitted that he was unsure whether the current rules have adequately handled the issue as effectively as they should, and said that the bureau would again reach out to the Federal Reserve regarding this recurring problem.
"One of the biggest issues, as you're describing and I'm familiar with, is in rural areas there's just fewer comparables," Cordray said. "It's more difficult, because appraisers might have to come from a greater distance so they're not as accessible."
"We'll see if there's more relief we can give on that, because it's a peculiar circumstance of the few and far between areas and we want people to be able to get mortgages there just as they can in a dense area."
Source:
Valuation Review – valuationreview.com