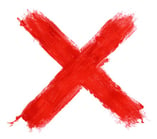 Though it received hundreds of comments from both appraisers and appraisal industry groups alike, the Consumer Financial Protection Bureau (CFPB) decided not to address any of their highlighted concerns when it finalized TRID's new October 3, 2015 effective date.
The reason?
"The bureau received a number of other comments that did not relate, even indirectly, to the effective date and therefore are not discussed in this preamble," said the CFPB in a statement.
In response to TRID's proposed date change earlier this summer, an unusually large amount of comments came pouring in from the appraisal industry, with most pushing the CFPB to separate the appraisal fee and the appraisal management fee on the new disclosure forms. Many of the comments were nearly identical, as appraisers explained the need to disclose fees accurately to the consumer so everyone understands what the appraiser is actually getting paid.
The Network of State Appraiser Organizations (NSAO) agreed, stating in its own comment letter that these are actually two separate fees that are being lumped into one, and that the appraisal management fee has nothing to do with the actual completion of an appraisal report by a licensed professional.
The National Association of Appraisers (NAA) also voiced its concerns with TRID, but spoke specifically about the "changed circumstance" provision that relates to re-disclosing fees. As it currently stands, TRID doesn't qualify the discovery of additional appraisal complexities after issuing the Loan Estimate as a "changed circumstance", and would not allow the appraisal fee to be re-disclosed in these circumstances. Because appraisal fees are currently in the "zero-tolerance" category, they can't differ from the Loan Estimate to the Closing Disclosure.
To help bolster its argument, the NAA pointed out that discovering "complex assignments" can raise what's considered a customary and reasonable appraisal fee to reflect the increased time, difficulty, and scope of work required. The association also mentioned that unlike most fees in the "zero-tolerance" category, originators usually don't have enough information about the complexities of a subject property to quote appraisal fees accurately at the time of application. This, they argue, can only be determined by the appraiser after the appraisal process has begun in most cases.
After stating their arguments, the appraisal groups did offer two solutions to the above problems. First, they suggested moving the appraisal fees to the "Services You Can Shop For" section of the new forms. Second, they suggested that the CFPB put together guidance for lenders on how to properly change and disclose the appraisal fee.
Sources:
Valuation Review – valuationreview.com
Consumer Financial Protection Bureau – consumerfinance.gov