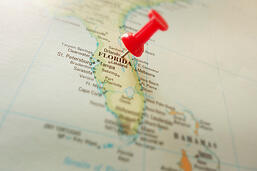 Next week, Global DMS will be attending the MBA's annual National Technology in Mortgage Banking Conference at the Hyatt Regency in Orlando, Florida. Those that attend this unique event will discover emerging technologies that are becoming necessary to thrive in today's ever-changing real estate finance industry.
This year's conference will also feature numerous industry speakers that will share their proven business practices, over 20 sessions targeting emerging technologies and regulatory compliance, and numerous networking opportunities.
For more information, please visit the conference's official webpage.
Global DMS Involvement: Global DMS will be in attendance for the duration of the conference, and is excited by the opportunity to both meet and reconnect with the many renowned professionals that will be present. Our company's CEO, Vladimir Bien-Aime, and VP of Marketing, Jody Collup, will be on-site to answer any questions you may have about our company and/or its various products.
Those that are interested in scheduling any one-on-one meetings with either Vladimir or Jody may do so by sending a request to marketing@globaldms.com.
About Global DMS:Founded in 1999, Global DMS is a leading provider of both residential and commercial real estate appraisal management technology that's catered towards lenders, AMCs, appraisers, and other real estate entities. Our all in one collateral management system known as eTrac® promotes compliance, improves workflow, and is completely cost-effective thanks to its cloud-based design.
For the latest company updates, follow us on Facebook, Twitter, and LinkedIn.