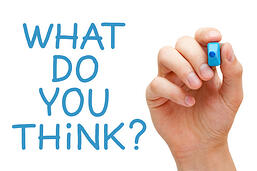 The Appraisal Institute (AI)—America's largest professional association of real estate appraisers—recently announced that it has launched a new Collateral Underwriter Implementation section within the AI Communities of Practice division of its website.
This new section was created for valuation professionals that are interested in providing feedback on their experiences with Fannie Mae's new Collateral Underwriter (CU) application, and is open to individuals with AI member log-in credentials – including AI professionals, lenders, and others who utilize appraiser services.
The new Collateral Underwriter Implementation section will be available via a separate sign-on page for those seeking to provide feedback to the AI's Government Relations Committee, which is responsible for reviewing CU's impact on both the profession and the appraisal process as a whole.
According to the institute, its Government Relations Committee could potentially use the received feedback when considering its future policy initiatives. The feedback will also be used to help shape both the committee's recommendations to the AI Board of Directors as well as the positions of the institute's numerous organizations.
Those interested in signing up for the new Collateral Underwriter Implementation section should contact Isaac Surgick at: isurgick@appraisalinstitute.org.
Sources:
Appraisal Institute – appraisalinstitute.org
Valuation Review – valuationreview.com